Book Review of Social Potpourri – An Anthology II
Title: Social Potpourri – An Anthology II
Authors: Arvind Passey, Bushra Alvi, Dayeeta, Deviyani Pathak, Dr Roshan Radhakrishnan, Joslyne Decker, Meenakshi M Singh, Namrata, Nupur Govila, Prachi Priyanka, Priscilla Prerna Rai, Rishabh Malik, Ron Reed, Sukhvinder Kaur, Sulekha Rawat, Tapas Mukherjee, Willow Rose
Publishing Facilitation:AuthorsUpFront
ISBN No:9789384439064
Price: INR 260/- (Paperback)
Book Blurb –
Social Potpourri
continues to promote new and talented authors by providing them a platform for showcasing their creativity. This is our second anthology of short stories and poems with contributions by some very fine writers in their own right. With Anthology II, we have brought yet another group of unnoticed yet brilliant writers to you. The hopes, aspirations, thoughts and emotions, of the writers of this anthology will move you beyond words. When you open this book and turn the pages, you will see their flights of imagination take wing.
We dedicate this book to our dear friend, Lona Pradhan, her memory lives on.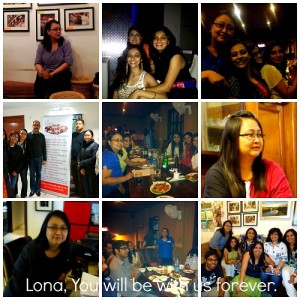 Book Review –
I am thrilled to share the review of our new book, this is the second book by members of our website, www.socialpotpourri.com ( Co-Founders Kriti Mukherjee and Sulekha Rawat). The first book was titled; Social Potpourri – An Anthology
Social Potpourri – An Anthology II is a brilliant collection of inspirational and humorous short stories and soulful poems by Social Potpourrians. Each and every story and poem in this book makes its way into the heart of the reader with interesting plots and memorable characters: their sensitivity and complexity and the heights and depths of their emotions. My humorous story is also included in this anthology. We are so proud to present this collection of short stories and poems to you.
The poems are an interesting mix of our versatile writers' imaginations and reflections. They are about the interesting journey of life, perseverance and inner strength, traditions kept alive and old ways of life, the monotony of falling prey to destinies… and many other things.
The short stories stay with you for a long time, each one for a different reason:
The simple old man Sebas in the story, The Visit, reminds me of my grandfather, and 'Chosen by the Infinite' is a true to life account of Deepak's cosmic pilgrimage into upper celestial worlds through transcendental meditation… Read all about these endearing characters and more in this anthology.
I love all the stories and poems in this book and give it a rating of 5.
Happy Reading 🙂
You can read Arvind's awesome review here.
The ebook is available on –
Amazon:
US – https://www.amazon.com/dp/B00OELQ0JG
India – https://www.amazon.in/dp/B00OELQ0JG
UK – https://www.amazon.co.uk/dp/B00OELQ0JG
Kobo:
http://store.kobobooks.com/en-US/ebook/social-potpourri-an-anthology-ii
Itunes:
https://itunes.apple.com/us/book/social-potpourri-anthology/id928846186?ls=1&mt=11
Print and Ebooks in India
http://www.authorsupfront.com/social-potpourri.htm
http://www.amazon.in/dp/9384439061
http://www.flipkart.com/social-potpourri-anthology-ii-english/p/itmeyx4bg3pfzmzc?pid=9789384439064
By Sulekha Rawat