Stranger than fiction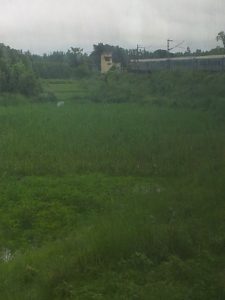 I met a girl in the train today and in the 60 odd minutes it took our train to reach the Church gate station from Borivali, we ended up exchanging life stories. Why?… maybe because a stranger is easier to talk to than close friends and family. They don't know your history, there are no preconceived notions in their heads and they judge you impartially and accurately. Her life story sounded stranger than fiction, believe me. I am not sure if I caught the ending of her twisted story, you decide…
Let's call her Lila, and this is her story.
"I was always running late for college and had to take an auto from my place to reach the railway station on most mornings. The six o clock Borivali-fast local was my last hope to reach Jaihind college at Churchgate, in time for my 7.10 Botany practicals. That day had started like any other, I had woken up at 5 a m and made a cup of tea for myself. I didn't like waking up my mom so early just to make my tea, she was the last one to go to sleep and needed all the rest she could before the day's chores were upon her.
I had forgotten to lay out my clothes at night and as I hurriedly pulled out a shirt from the cupboard, a stray nail inside had ripped the right sleeve. The next choice was a white kurta, but it needed ironing, as I pulled out the ironing board, the clock struck 5.45. I managed to iron my kurta without burning it or the house down, put it on and ran down the stairs to hail an auto.
The auto ran out of diesel midway to the station, it just wasn't my day. I had a practical exam and had to be on time, so I started running towards the station. As I reached the station, the six a m train was pulling out. I ran after it and managed to hold on the bar in the doorway of the first class ladies compartment. The train picked up speed and I was being pulled back with the momentum, my hand was slipping off the steel rod and I could see my life flashing by.
Just then a lady standing near the door reached out and grabbed hold of my hand, pulled me in and scolded me for my rash action. 'You could've taken the next train, better late than never.'
My heart was trembling with adrenaline and fear; I mumbled a heartfelt apology and thanked her for saving my life. She smiled a serene smile and patted my head before vanishing into thin air. I stood frozen, staring at the spot she was standing a while ago. Something cool brushed past my face and I screamed and fainted.
When I came to, I was lying on the tracks and a train was hurtling towards me. That same lady who had saved me, was driving this train. She winked at me before she ran me over, I didn't feel any pain. I tell this story to everyone who can see me because I am so lonely in the other world, I am looking for a friend to take with me. Will you come with me?"
On hearing Lila's question, I fainted.
By Sulekha Rawat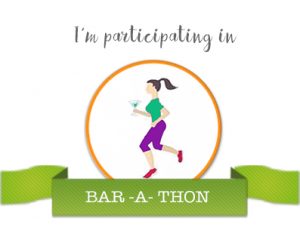 Linking this to BAR-A-THON by Blog-A-Rhythm Day 1 Prompt – Stranger than Fiction