Blogging From A to Z Challenge (April 2016)
The theme I've chosen for this year's blogging challenge is 'Travel', and in keeping with my  theme I have taken you along on my trips to various places to date. Some of my travel destinations are inaccessible by air, land and water and an active imagination is what you need for going to these out of the world destinations. Today I am sharing a teardrop from my eyes ; a poem about our first day without Sparky, our beloved pet Dalmatian.
The alphabet of the day is 'N'.
Writing is very cathartic for me. As a teacher, I hear many students say that writing can be painful and exhausting. It can be, but ultimately I believe that if you push through, the process is healing and exhilarating – Francesca Lia Block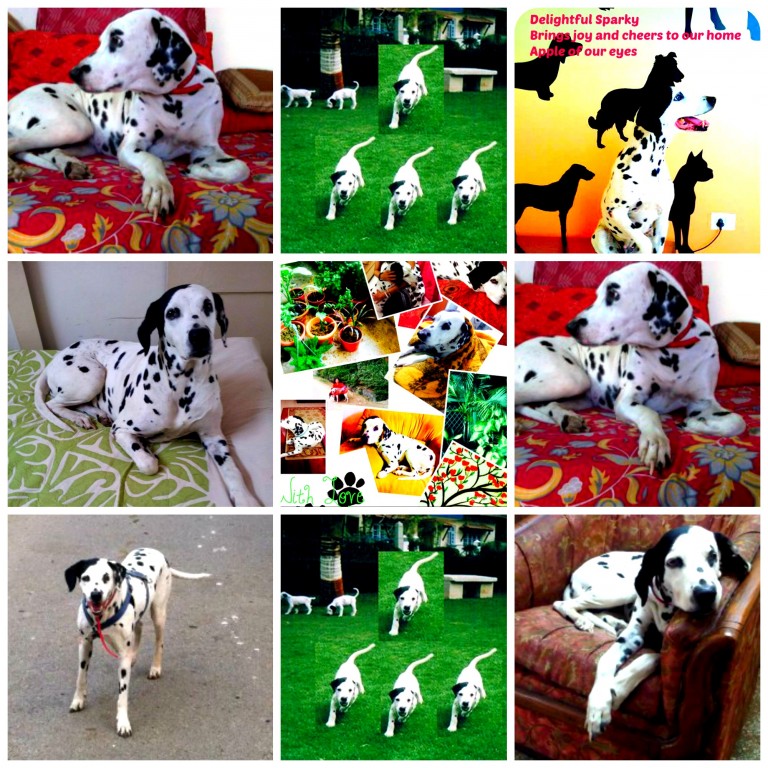 I can't bring myself to visit the
Green Park's  coffee shop
Without breaking into a cold sweat
And fearing my heart will stop.
It is where we had halted
On our way back
From the crematorium
To delay going to a silent home
Three of us, alone
Empty handed and forlorn
Spent and lost
Heartbroken and distraught
My tears wouldn't stop falling
My arms ached to hold my baby
I couldn't believe she was no more
I wanted her to come back
My family feared my grief
Hid theirs to help me cope
Took me to a public place
Hoping to make my tears stop
I didn't want to make a scene
So I pretended to be calm
They forced me to eat there
Knew I would refuse to at home
The few bites choked me
The juice burned my throat
My head wouldn't stop spinning
My heart almost stopped beating
Sparky put her paw in my hand
Whispered in my ear
Mommy, you need to stop
These two are hurting too
I pretended to be fine
Even ate something, don't know what
Hid my tears and tried to smile
I couldn't be oblivious to their pain
We walked into an empty home
No barks of joy and love
No affectionate woofs
Sparky wasn't there to greet us
It is difficult to come home
And not find her waiting by the door
Miss her excited tail wagging
Her gentle sloppy kisses
By Sulekha Rawat