Ernakulam diaries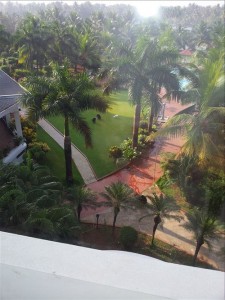 I am married to an officer and a gentleman, a naval aviator to be precise. We lived in the coastal cities of India – Mumbai, Goa and Kochi for nearly two decades of our married life. He took voluntary retirement after 22 years of service in the Indian Navy and is presently employed as a commercial pilot with an airline in India.
I was programmed to pack up all our belongings every two years and move to a new city, life was a never-ending adventure in the Navy. Our kids were nomads like us and would love the frequent transfers, packing and moving, they made new friends every couple of years, sometimes every year, but they never complained.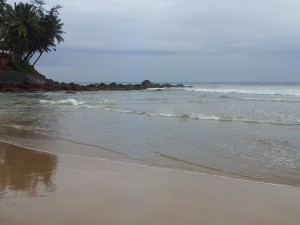 The only time they balked at the idea of moving was when we had to shift from Goa to Ernakulam, Kochi, Kerala. Who could blame them? Even I was unhappy when Viki told me about his transfer but there was nothing we could do. Orders are orders, and we had no choice.
We left for Kochi on a pleasant morning in the month of December of 1994. Our move from Goa to Ernakulam, Kochi wasn't a very happy one, but I was in for a pleasant surprise. Kochi was waiting for me with outstretched arms with its coconut and palm trees swaying in the breeze, as if welcoming me into God's own country. I fell in love with Kochi instantly, thanks also to the fact that my best friend was from Kerala, and I had picked up a few Malayalam words from her. I was confident of conversing with the locals, not knowing how inadequate my knowledge of this complex language was.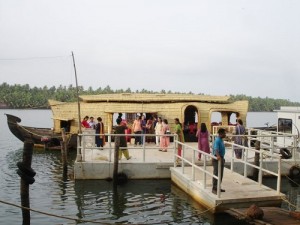 We had to live in the city, away from the Naval Base, as there was a shortage of officers' living quarters within the residential area. My woes started from the moment we moved into a rented accommodation in the city, it was a three storey apartment building and I was the only north Indian living there. There was a well in the compound of the building, with a rope and bucket for the residents to use. I had not seen a well in my life, having lived all my childhood years in Mumbai and later in Goa, after marriage.
The biggest challenge was interacting with the domestic help, chechi (it means 'sister' in Malayalam- pronounced 'chay-chee') everybody addressed her so. I somehow conveyed to her that I wanted her to come to my place at 9 in the mornings and four in the evenings to work. She landed up at my place at 1 p m the next day, and the many days after that, leaving me struggling with trying to tell her in the local lingo about my preferred timings. My hands and arms ached with all the gesticulations but she didn't understand a thing. I went to a book shop at Broadway, a famous shopping destination in Ernakulam, Kochi and bought a Rapidex Malayalam speaking book. It had Malayalam translation of English words and sentences. During our second tenure in Kochi, I thoroughly explored the shops in Broadway and found a lot of wholesale and retail shops nestled in the narrow lanes of the market. I used to love buying spices, as gifts for family and friends from these shops in Broadway.
After looking up the keywords I needed for my conversation with my chechi; I sat waiting for her the next day, my mind abuzz with the strange-sounding, and tongue twisting unfamiliar words. In she strolled at 1.30 and I muttered under my breath, after she was done with the housework she made a gesture of drinking from a cup and said, Chaya( meaning tea in Malayalam).
I was bursting with pride at my rapidex learning and mastering of a new language, so I replied in fluent Malayalam, (I thought it was fluent 🙂 )
My dialogue is etched on my mind,
'Chechi, Raviley umbad-patt joli va, chaya kudikyo—-onn-rand mani va, chaya venda'
The literal translation –
 Sister, morning 9-10 a m come, drink tea but 1-2 p m come, no tea
(Please correct me if my translation is inaccurate J) I am sure some of it is J
Raviley  – morning
Umbad – nine
Mani- time
Patt- ten
Joli – job
Va- come
Chaya – tea
Kudikyo –drink
Onn –one
Rand – two
Venda – no
 P.S.  my Malayalam is very rusty as it's been eight long years since I left the backwaters, the boat rides, and monsoons in Kochi to come to live in saaddi (In Punjabi language, means 'our') Delhi.
We were transferred to Kochi thrice, and spent nearly 10 years in this beautiful and green city. My Sparky is from Kochi and that makes this city even more precious to me.
Thanks for reading.
By Sulekha Rawat