Welcome to my blog.
Dear readers, I write this post from cloud nine, for my wonderful mentor and guide, Mrs Kanwal Bedi, is the chief guest writer here at my blog today.
The charismatic and charming Mrs. Bedi was instrumental in my journey into the field of creative writing. It was with her encouragement and support that I first dared to venture into this field, by conducting my first-ever classes in creative writing for children at Kochi, Kerala, almost 10 years ago.
Having had the privilege of being a part of the NWWA (Naval Wives Welfare Association), Kochi, where Mrs. Bedi stood bravely at the helm, leading by example, I have had a number of delightful opportunities to work with her.
I remember a particularly wonderful time, while the institute library was being renovated, and we spent hours arranging hundreds of books in their new shelves to display. We had a great time unpacking the myriad assortment of books and putting them up alphabet-wise in their respective bookshelves.
Mrs. Kanwal Bedi has written this beautiful review of my book, I am thrilled to have her in my life, as a friend, guide, mentor and teacher. Thank you, Thank you, Thank you! 🙂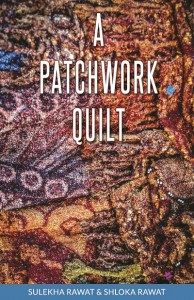 Dear Sulekha and Shloka I have been mulling over your poems for a few weeks now. I just pick 2 or 3 poems to read at a time for the beauty of each line and verse to sink in. Just when I decide on a favorite poem the next one seems better and the next and the next so I give up. Each one has a story to tell.
Your poems enthrall my mind and mood. Shloka is as gifted as you Sulekha. Such depth in thought and expression at a young age is so remarkable. This book of beautiful , funny, sad, heart wrenching poems will be my companion for the years to come. Thank you for touching the strings of my soul.- Mrs Kanwal Bedi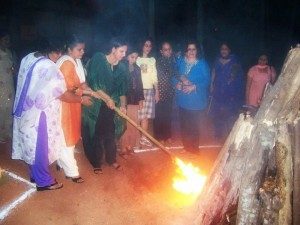 By Sulekha Rawat
Linking this to the #AtoZChallenge. Check out some other Bloggers participating in the challenge: AtoZ List 2015
And the Blog-A-Rhythm AtoZ posts featuring many prolific bloggers.
p.s. Sparky's story will resume from tomorrow 🙂