Write Over the Weekend theme for this week
This weekend we have a Mother's Day Special! The post must contain the word MOM and we have just 5 sentences to complete our story.
This post is a part of Write Over the Weekend, an initiative for Indian Bloggers by BlogAdda.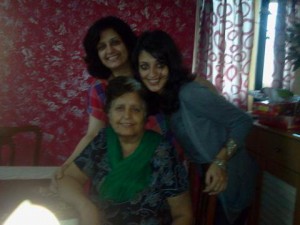 MOM
A friend, who listens to you, soothes, placates and understands your feelings.
A staunch-supporter and believer who stands like a rock of Gibraltar by your side.
A lioness defending and protecting you, but is putty in your hands.
Supremely Proud of your success, helps you reach greater heights without claiming credit for herself..
A mom's love and affection soaks your being with its unconditional awesomeness.
By Sulekha Rawat