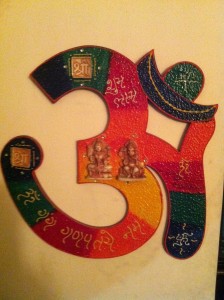 Lucks, looksy, and a myriad of other terms of endearments were often used by my dad to address me, his daughter-Lucky. How I had loved hearing these sweet nicknames my father used to make up. When he was ecstatic on meeting me after a long separation he would call me looksy, my sweet sweet daughter and when he was just plain happy to see me it would be lucks, never Lucky and never ever Sulekha.
The first thing I notice about anyone I meet is their eyes, the windows to their soul. No smile is complete until it begins from the lips and ends at the eyes. My dad's eyes used to light up while smiling. I could see the shadow of his soul in them, especially when he used to greet me at the airport, a bouquet of the loveliest flowers in one hand and his heart overflowing with paternal love. Proud of his daughter, he believed could do no wrong in life.
The twinkling eyes are not around anymore and I sit and try to conjure up images of his smiling those special smiles. Supporting and encouraging me to take risks and follow my dreams. The all-encompassing, pure and unconditional love used to surround me like a warm fuzzy blanket, keeping out the chills and spills of the negative people. I am shivering in the cold for the past three years now, missing the blankey. But I needn't do that because he is with me every step of the way. His love surrounds me, his affections embrace me and his spirit lives in my being.
My dad was an avid reader and an excellent orator, he was so fond of being on stage, confidently conducting ceremonies, that many a times the microphone had to be forcibly taken away from him during a function. He never read from a pre written speech, it was always impromptu and straight from the heart. No wonder everybody always gave him a standing ovation and the deafening applause reverberates long after he has gone away.
Sulekha aka Lucks
p.s. Sharing an old post not shared with many until now. L  for Lucks #AtoZchallenge