We survived…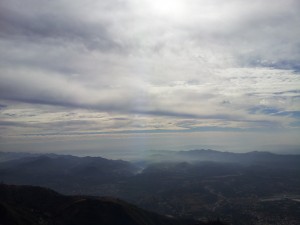 The world was coming to an end on 21-12-2012 and there were parties being organized to celebrate the last day on earth. Some far-sighted ones were gearing up for this by buying surviving gear and supplies. The practical people were making logical plans and thinking up of ways to survive.
Being a breach baby, I have always been jumping feet first into things without thinking too much about the consequences. I have never worried about what the world thought of my actions as long as I consciously didn't hurt or harm anyone.
Seeing the doomsday looming large on the horizon, what did I do? I wrote to my loved ones and told them 'Just in case the world ends tomorrow remember that 'I Love you'. That's the impractical and emotional me. I didn't construct underground shelters, nor did I buy supplies to last me for months hiding in the dark cellar. I just shared my deepest feelings and thoughts with those who matter the most to me. And when they wrote back and called to acknowledge my messages and calls, I was content to go to sleep without a single shred of fear in my heart and mind.
I had lived and loved to my heart's content and had no regrets. My father always used to say, "Never have regrets in your life, live it the way you want to and be genuine and true to yourself and those you love. Nothing else matters in the end, everybody leaves this world empty handed but the riches of the blessings you receive, being your true self, keep you company always."
Thank you Dad for being such a wonderful father and teaching me to live with dignity and pride. Your generosity and unconditional love towards family and friends has taught me the true meaning of being a good human being. I love you dad and miss you, everyday, especially on my birthday, the day you decided to say goodbye to the world and to me.
Sulekha aka Lucks