I am not DEAD yet…
I am 48 years old and I am a student of life. I am not done making a mark in life and am most certainly, not dead yet. I refuse to believe that only 18-35 yr olds have the ability to learn, grow and make fresh starts, be it in business or life in general. Those who think inside the narrow box show lack of vision, and are deprived of the vast pool of talent present in the world.
If the upper age-limit for doing anything great in life were 35 yrs then my father was a misguided man. He had wanted to make his children proud and had studied for his graduation degree at the ripe age of 40 plus. Being born the eldest child to a not so affluent couple, he had had to start earning at a very early age, right after finishing  high school. But when his kids were ready for college, he had decided to earn his degree so that we could write 'GRADUATE', next to his educational qualification on the admission form.
Imagine if someone had informed him that he had no right to this honour! He would have been crushed, though he would have fought harder to prove his point, he was my inspiration and hero. I emulate him  and always put myself in his shoes when struggling with issues in life. His motto was, 'Do what feels right to you and take risks to make your dreams a reality', he wasn't a quitter. I am my father's daughter and am proud of his accomplishments and teachings.
Don't write me off yet. To reiterate, I am 48 years old and have things to do, places to see, worlds to conquer and miles to go before I sleep.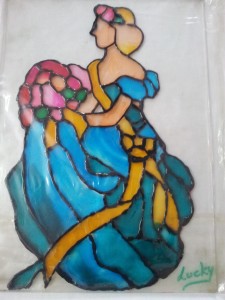 Sulekha Rawat