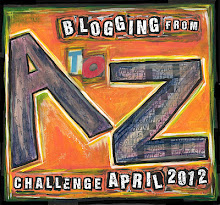 'A' is the first letter of the English alphabet and our writing challenge begins with this letter.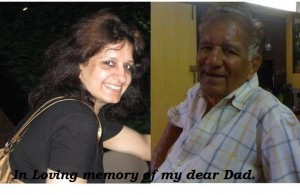 I have always been afraid of travelling by air and preferred spending 24 hours in the train from Delhi to Bombay than flying down in 2 hours flat. I remember a family trip from Goa to Bombay on a propeller driven aircraft. It was a 24 seater and our seats were bang on top of the propellers, the noise was deafening and the claustrophobic feeling even worse. My son and daughter had been constantly trying to distract me while my husband, who is a pilot, had been explaining the rudiments of flying to me.
After we moved to south India, Kochi, Kerala, the train journey to Bombay became a 36 hour ride and not a comfortable one at that. One night, I received a call from my brother, about my father being in the hospital in Bombay (Mumbai). It was a 36 hour trip by train to Bombay and I didn't have so much time as he was being operated upon the next day, a bypass surgery. Three of his arteries were blocked and he needed an operation fast. The kids had their school tests and my husband had to stay back with them so I had to travel alone by air to Bombay.
Everybody who knew me also knew about my irrational fear of flying. I didn't think about the possibility of dying on the plane, like I always used to. No fear of suffocating, due to my claustrophobia or death due to crashing into the Sea, my worst nightmare. I just kept thinking about my Dad, who was in the hospital and was willing the plane to fly faster than it was going, unmindful of anything else.
Fathers have this effect on their children, especially daughters. A daughter forever remains her Dad's little princess and he remains her Hero for life. I couldn't eat anything enroute, and just continued praying to my favourite God, to keep him safe. I had always believed that my father was the strongest and the gentlest man on earth. The news of his impending surgery had stumped me, how could he fall sick? He was my superman father, My Hero!
All I remember of that plane ride is the take-off and the landing, everything in between is a blur. That day was the first of the many times I travelled alone by air and to this day, I don't understand my fear of air travel. I have struck train travel off my list now and have become a seasoned high flier.
Sulekha Rawat