'Sometimes we see strange things but don't want to believe they are real.'
Entwined Souls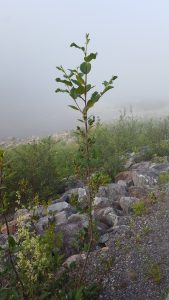 On a cold December morning in Mumbai, Rajat and Pooja Khanna stood crying inconsolably at the graveside of their baby girl, Mona. She had lived only for a week and all her parents' wealth couldn't save her life. The Khannas were the third richest family in Mumbai. They had stakes in steel, transport, banks, you name it and they had it.
In Delhi, Krish and Mira couldn't get enough of their daughter, Aisha. Their perfect baby girl, born just a couple of weeks before the advent of the new year. Aisha was a happy baby who never cried. She lay awake when she wet her diaper or was hungry, patiently waiting for her parents to come and feed and change her. Mira was grateful to enjoy interrupted sleep after delivery. Her friends had warned her about colic and the baby crying all night and day, along with the accompanying problems of post child birth, like Postpartum depression, weight gain, dark circles. Krish had hired a nanny, Komal, to help Mira look after the baby, but he needn't have bothered because Aisha was a model child. No fuss, no tantrums at all in her DNA. Mira had never looked more beautiful as she got back to her pre pregnancy weight. Her flawless complexion was devoid of any pigmentation marks within six months of giving birth to her daughter, Aisha.
Aisha was eight months old and crawling on all fours now. She insisted on playing with the wooden block set every day. One day Meera and Krish walked into the ever-silent nursery and found Aisha arranging the Alphabet blocks into a pattern. Krish bent down to pick her up and happened to glance at the blocks  arranged to read 'M O N A.' Krish laughingly pointed out the name to Mira Who joined in the hilarity. Mona, who is Mona? Aisha smiled at her funny parents and pointed at the Lego blocks which read Mona and then she did something strange. She pointed her index finger on the right hand to her heart and nodded. Krish and Mira were slightly taken aback at their daughter's confident gesture but didn't think too much of it, believing it to be a random thing.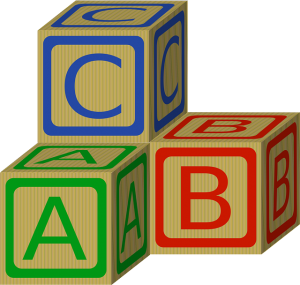 Pic credit- Pixabay
Next morning Mira took the letters M,O,N,A, from the Toy box and hid them in her cupboard before Aisha woke up. Aisha crawled up to her blocks and started looking for something and when she couldn't find it, she crawled into her parents' bedroom. She held onto the bed and managed to stand up in front of the cupboard and point at it. Mira couldn't believe her eyes; Aisha wanted the letters M O N A. Mira felt faint and Aisha crawled back to her room pushing the blocks in front of her.
Rajat and Pooja Khanna had been in mourning for a year now and decided to do a grand prayer ceremony in memory or their daughter, Mona. The invites were sent to all family and friends, they invited the media too because they planned to announce a trust in Mona's name in the pediatric hospital where she was born. The TV and newspapers were full of their plans for the trust and carried baby Mona's picture. Mira was reading the paper one-day with Aisha on her lap when Aisha pointed at the picture and said in a singsong voice, 'Mona.' She was pointing at the picture in the papers and at herself.
Krish walked in on his wife and daughter staring at the paper. Mira's ashen face was strewn with tears and Aisha's was filled with glee. He picked up his baby girl and tried to calm her down. After feeding her the formula and putting it in the crib, he came back to Mira. She recounted the story and told him about the earlier episode of the missing letters that she had hidden in a cupboard. Krish couldn't believe his ears.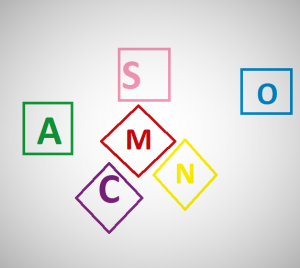 He called up his family doctor and made an appointment for the next day. The doctor was as shocked and flabbergasted as them. Dr Kapadia couldn't comprehend how a baby could be so sure of herself and behave in such an odd manner. He brought in a different set of puzzle pieces and give them to the little baby to play. He deliberately kept the blocks containing the letters M O N A in his drawer. Aisha looked at the box and started playing with the blocks. She seemed to be looking for the missing letters and kept on repeating the same name, again and again, MONA.
Dr Kapadia had never seen such a thing. He handed over the four missing blocks to Aisha who put them together to form the word 'M O N A', within seconds. After Krish and Mira left with Aisha, Dr Kapadia called Rajat Khanna on the cell number mentioned in the newspaper he had seen in the morning. Rajat Khanna's PA was informed by the media company about the good doctor's call. He approached his boss tentatively. A strange look flashed across the PA, Manoj Singh's face before he composed himself and handed over the phone to his boss.
"Sir, there is a doctor from Delhi who has something strange to tell you."
"Regarding what", asked Mr Khanna.
"Sir, I think you should hear him out."
Rajat listened to Doctor Kapadia's story and felt his word go swirling around him. He stumbled onto the couch clutching the phone. He inquired about Krish's home address and phone number before hanging up.
The doorbell rang incessantly on a Sunday afternoon and Krish opened the door with Aisha in his arms. He vaguely remembered seeing the couple, standing on his doorstep, from somewhere. Rajat and Pooja stood staring at the baby as if in shock.
"Hello, what's your name?", Pooja shakily asked the baby.
"Mona", chirped Aisha.
Krish was dumbfounded and Mira equally so. Mona alias Aisha smiled sweetly at the two sets of parents…
by Sulekha Rawat