HAIKU #WORDSMATTER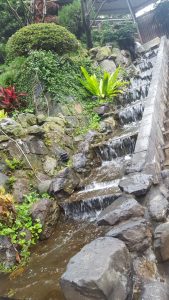 When it rains I laugh
Raindrops cleanse my aching heart
When it rains I cry.
When it rains I smile
Thinking of promises made
Under the umbrella. 
Heavenly showers
Wash away all dirt and grime
Minds need cleaning too.
Nature loves mankind
We all must reciprocate
It's time to give back.
Bring back my childhood
Puddles, gum boots and paper boats
Playing in the rain.
I chased the rainbow
Looking for the pot of gold
Made up of wishes.
When it rains I dream
Of a pure and simple world
Devoid of malaise.
Sulekha Rawat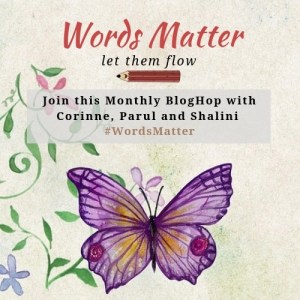 I am participating in the #WordsMatter Blog Hop.
 There are 42 of us on this Blog Hop and it will be spread over 3 days – 6, 7, 8 September 2019. Do follow the #WordsMatter Blog Hop and prepare to be surprised!