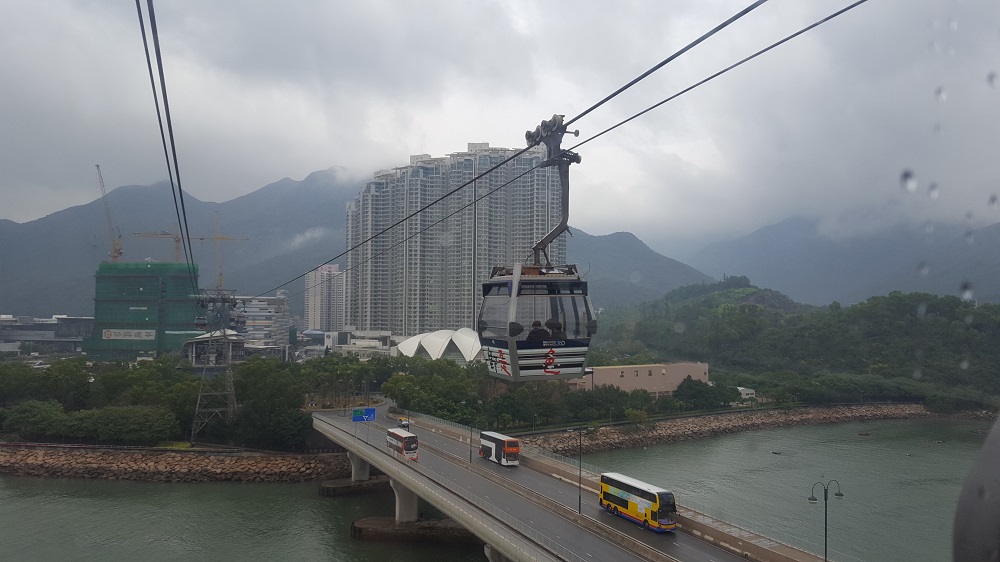 Say Yes to the World
I love life! I love to read, write, watch movies, listen to music, and I absolutely love making friends. I love the world and I love to travel. I am a 54-year-old young traveler at heart. No, I haven't been around the world. In fact, I have been to only a handful of places in my life. But, I have travelled far and near, to all the corners of the world, in my dreams and my imagination. After all, I am a writer and a creative one at that. Ever since I was a child, I wanted to travel the world, slay the Dragons, and marry a prince. And in all my dreams, I always wanted a big room full of books, my very own personal library, in my beautiful palace.
After I got over the slaying the dragons and living in real palaces stage, I thought to myself, wouldn't it be cool to open a book shop where people could come and read interesting and life changing books and children could enjoy storytelling sessions? I wanted to be surrounded by books of all kinds all the time. After my graduation (B.Sc.) in Zoology, I enrolled in (B.L.I.Sc.) the Bachelor of Library and Information Science course in the Indira Gandhi National Open University. The naive me thought that this would somehow help me open my book shop as I would understand more about books after learning about their ISBN numbers, cataloguing details and other technical aspects.
The travel bug was slowly and consistently nipping at my ankles for a while before I acknowledged it. I was born and brought up in Mumbai. I'm a child of the 60s. Thirty years ago I married a dashing Indian Navy pilot and moved from one place to another with my belongings in trunks and boxes, for the next 20 odd years. After living in Mumbai, Goa and Kochi, we moved back to North India after his retirement and have settled here. I have two children who are in their twenties.
With my husband being busy with his job and my kids involved with theirs, I was left to my own devices which led me to start thinking about my dream of travelling. But, there was a catch. All my life, I had been protected and sheltered. Life was simpler when I was growing up and we didn't walk around with clenched fists and vigilant eyes to thwart potential attackers, like we are forced to do nowadays. I grew up a happy, carefree and outgoing person, who now had to learn to be less trusting and more cautious of people around.
Last year in August, I decided to go to Ladakh on a solo trip. This was my maiden solo trip at the age of 53. My friends and family were aghast at my decision to go to Ladakh on my own. My husband of 29 years understood my desire and the reason behind my decision. I had never been alone to a place and this was me stepping out of my comfort zone and challenging myself. It was about time, I think. Life is short and YOLO. I have blogged about my wonderful experience in my post titled Haiku on Solo Travel.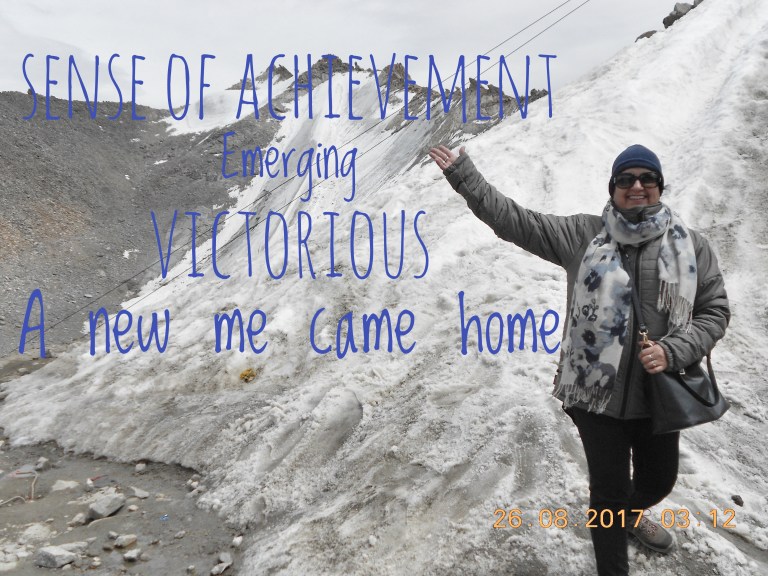 The moment I landed in Leh, I felt alone, but just for a few moments. I looked around, expecting my husband to be by my side to guide me towards the taxi stand for a ride to the hotel, but he wasn't there. I collected my bag and walked out of the airport building. There was a young man standing there with a placard with my name on it. After confirming that he was from the travel agency I had booked my tour with, I sat in the car. To make matters worse, my phone had no network (it seems Vodafone has no service there).  Imagine my plight, I was in a new place for the first time, all alone and I had no mobile connectivity to contact my family. The driver offered his phone to me to call up my husband to let him know that I had reached safely. We drove to the Hotel and I checked in on my own. 🙂
It was a new experience for me. Nowadays, children travel alone, solo trips, back packing. They go on official trips and are more confident than someone like me. This was a big deal for me, a defining moment in my life. I felt good about myself. I was advised to stay put in my room and get used to the weather. I went to the mall Road in the evening and did some shopping. This was another first for me, shopping alone and being responsible for your safety and your bags. Nobody around to carry your bags and escort you back to your car. Every step I took, every purchase I made, I felt a sense of accomplishment.
Next day, my solo tour began. At the monastery, one old gentleman came up to me and asked me, "have you come alone to Ladakh?", and when I replied in the affirmative, he was surprised. He said, "You are very brave." He then confirmed by asking me, "where have you come from?" and when I told him he again said, " You have come alone from Delhi.? Wow you are really, really brave." He then told his wife, "she has come alone from Delhi."
I wanted some pictures to show my family and friends. I looked around for kind souls and ended up requesting strangers to take my pictures and they did so willingly. I got over my initial hesitation of asking for help, another lesson learnt. We all are alike and behave in a similar manner in similar situations. I offered to take pictures of couples and then sheepishly requested them to take mine. By the end of my trip, I had a camera and phone full of lovely pictures of the beautiful place and a few were of me smiling in the foreground. 🙂
Last month we went to Hong Kong. Since this was my husband's second trip here and he had been to the monastery, he encouraged me to go visit the Tall Buddha statue on my own. I had already been on a solo trip in India and was feeling adventurous, so I decided to broaden my horizon and go on a solo visit to the statue near Po Lin Monastery. I could have taken the easy way out and called for a cab to go to the cable car point but instead I took a  public bus to the Sunny Bay subway station. From here I travelled to Tung Chung station. After exiting the station, I walked across the road to the building where the cable car rides originate for the statue. I had heard about the glass bottom cable cars and wanted to ride in one, so I bought a crystal cabin ticket. The car had a glass bottom for us to look down and see the roads, ships and trees while travelling up to the statue on a mountain.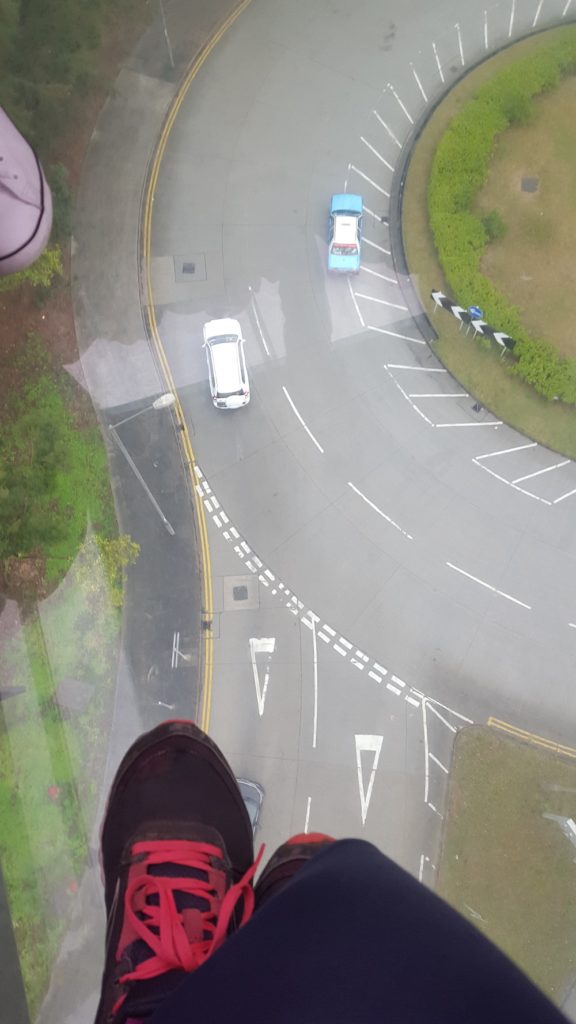 As I exited the cable car and started walking towards the Buddha statue, I felt happy. Now don't get me wrong, going with friends and family is fun but travelling alone can be therapeutic in a way. You are responsible for yourself and have to find your own way back without any help from your group. Being alone in the crowd, and knowing that you can make your way to the top and back makes you feel stronger and more confident. I have a long way to go before I head out alone on a solo trip to a new country. It is my dream to go on such a trip and conquer my fears of being alone in a foreign land and come back feeling great about myself, as a happy, confident me who is unafraid of new challenges and experiences. A friend messaged me saying that I was an inspiration, it felt good.
Saying yes to the world and no to my fears helped me gain a better perspective of life and taught me how to deal with all kinds of situations on my own. I feel much happier, wiser, calmer and confident than before I stepped out of my comfort zone. When friends tell me that they can never understand directions at the subway station or remember the bus route and are afraid to travel alone, I tell them that if I can do it so can they. You just have to be more careful, have your reading glasses handy to read the signs on the maps (if you are my age :)). Nothing is impossible; where there is a will, there is a way. I have been there, done that, felt great about it and am looking forward to doing it again.
Sulekha Rawat
This post is written for the Indiblogger and Lufthansa India contest #Say Yes To The World. To know more about the contest, check out this   url