Blogging From A to Z Challenge (April 2016)
The theme I've chosen for this year's blogging challenge is 'Travel', and in keeping with my  theme I have taken you along on my fun trips to various places to date. Some of my travel destinations are inaccessible by air, land and water and an active imagination is what you need for going to these out of the world destinations. Today, I am sharing a post about my maiden trip to Kolkata that was first published in the Reads section of Social Potpourri.
The alphabet of the day is 'K'. Come travel with me and see my world.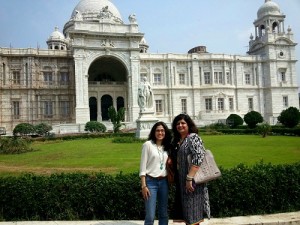 Being a navy brat and wife, I have had the opportunity of traveling to different parts of India and living in some of its lovely cities. However, Kolkata was a place I had missed out on visiting all these years. Maybe I was saving the best for the last :). My husband happened to be traveling to Kolkata a couple of days ago asked me if I wanted to accompany him there. Did I? I jumped at the chance to finally see the city and also meet my dear online friend, Rima Sen, whom I was yet to see in person. Another incentive was to get the chance to gorge on the famous sweets of Kolkata. I am partial to mishit doi, love sandesh too 🙂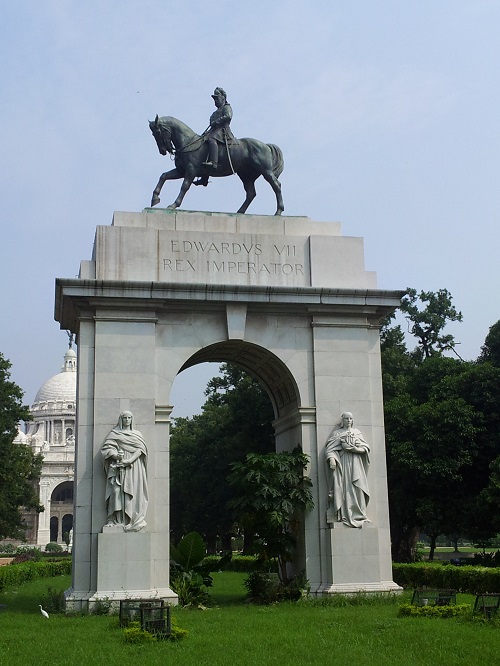 Before the glutton in me takes over this post, let me share my experience of catching up with the extremely pretty, charming and hospitable Rima, not to mention the great time we had while driving through the streets of Kolkata; monument sightings and delicious breakfast at Flurys, browsing through loads of books at the famous bookstore, Oxford books, and clicking away like crazy, taking selfies, solo pictures, and requesting passersby on Park Street to take our photos along the way.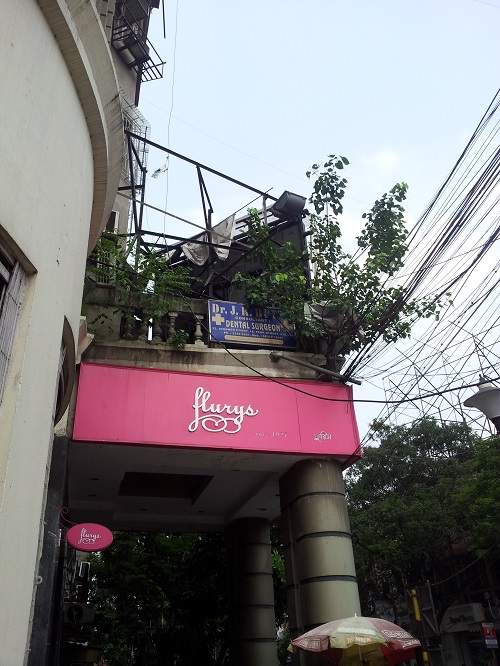 One gentleman had a few suggestions for better picture quality and location; he made us switch places at the Gangaghat for clearer and brighter pictures, and willingly clicked more than a couple of snaps for us.

There were a lot of birds in the garden at the Victoria memorial; they were nestled in pairs, by the reservoirs on the grounds, sitting under the shades of ancient trees. These were the featherless kinds, arriving on foot or by the yellow ambassador taxis, paying the entry fee of Rs. 20 and getting comfortable amongst the lush greenery. We received disapproving glances when we strolled past a few couples; maybe we were trespassing on their precious alone time 🙂

We retraced our steps and quickly clicked a few snaps of each other. Just when we were about to leave, a friendly young couple offered to take a photo of us to commemorate our visit to the place. I had a few hours at my disposal, before needing to get back to the hotel and heading over to the airport for my flight back to Delhi, but Rima managed to show me most of her city in those wonderful four hours.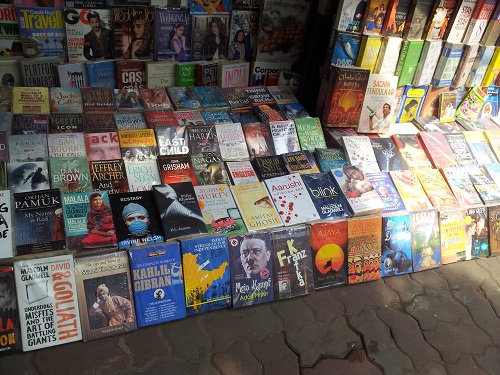 Next time, I plan to stay in Kolkata for a couple of days and travel to the home of Swami Vivekananda, Belur Math, Dakhineshwar Temple and all the other places I could not visit this time. Rima has also promised to take me to Peter Cat for lunch, and then to the disc in The Park, for a night of music and dance. Hopefully Kriti will be with us on this trip and we will paint the city a vibrant Pink.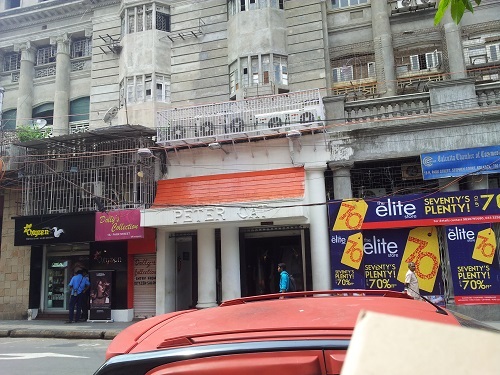 By Sulekha Rawat