I am participating in the Blogging from A to Z April Challenge.
This is the first post and I will be writing stories in 55 words, (55 fiction) in this challenge. I have Shilpa Garg to thank for this wonderful idea, her theme reveal helped me make up my mind as I was floundering in a million ideas but no specific theme 🙂
Often called "micro" or "nano" fiction 55 fiction is the art of creating a complete short story in exactly 55 words, no more, no less.  Not an essay, not a poem, not a bunch of random thoughts, no musings. Just a potent piece of pure fiction that you've dexterously composed in 55 words. Read more about this form of writing here.
Today's alphabet is A and my story begins with this alphabet.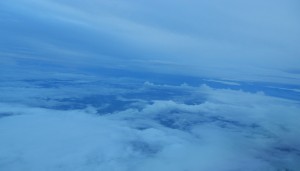 A memory from the past flashed briefly in the confines of his heavy heart. The twinge of remorse he felt was cloaked with unconcealed longing. She had written to him and begged for his help, why had he walked away? The news in the papers next morning had confirmed his fears, she was no more.
By Sulekha Rawat
Thanks to Kajal for featuring my Memoirs on her Movie Massala Blog Read the review of Brave on her fabulous movie blog.