100 words on Saturday.
Today's prompt is She felt her heart begin to heal.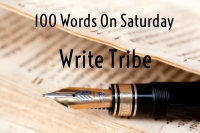 The little girl ran up to Tina, the young teacher with kind eyes and a gentle touch. In all the six months this seven-year old had been in this shelter for girls and women, this was the first time she had shown some sign of affection and almost joy like behaviour. Tina hugged her gingerly, afraid to scare her away with a wrong gesture. The demon, that her stepfather was,had already scarred her psyche with his animal like barbaric acts on her frail and defenseless body. Looking at her smile, Tina felt her heart begin to heal.
By Sulekha Rawat