This story is the continuation of SECRETS, 100 words on Saturday. Sreeja Praveen suggested eliminating the stepfather and I obliged 🙂
SECRETS
She realized that she could no longer hide the truth"
The guests had arrived from all parts of the country and some friends and relatives had especially flown in from New York and Canada to attend Vibha's wedding. It was a joyous occasion and there was loud music playing in the living-room with many of her younger cousins dancing to the latest Bollywood songs.
Vibha descended the stairs from her stepfather's room with a resigned look in her eyes, her mouth bleeding from a cut on her lower lip. Everyone present there stared at her disheveled appearance, it was then "She realized that she could no longer hide the truth"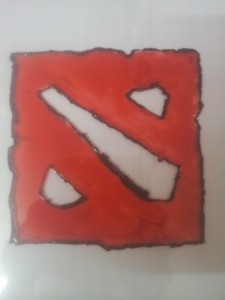 Contd-
Vibha was being pulled in two directions, one wanted her to come clean with her groom-to-be before their wedding tomorrow, and the other just pleaded with her to suffer silently for another night and be free of her stepfather's clutches after marriage. She decided to talk to her stepfather and walked out of the kitchen and entered his room.
He laughed at her false bravado and pulled her close roughly, planted a punishing kiss on her trembling mouth and said, "You will always be mine". She pulled the knife out of her pocket and stabbed him in his evil heart.
By Sulekha Rawat